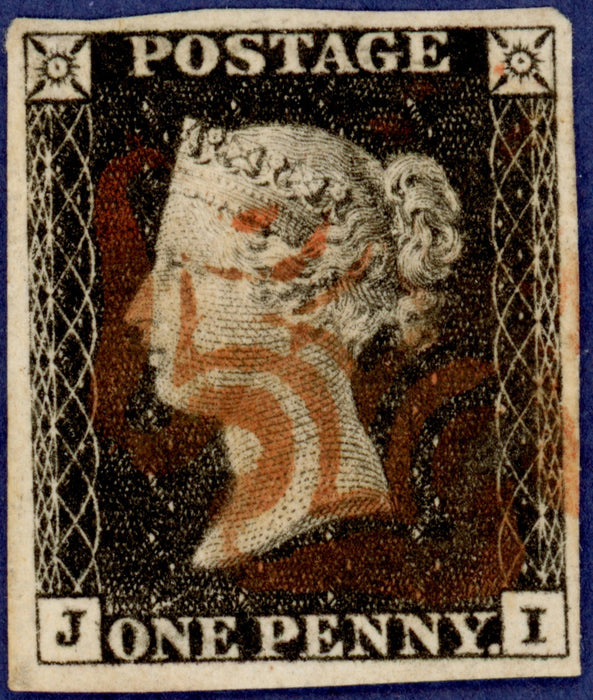 Great Britain 1840 1d black Plate 1a, SG2
Great Britain 1840 1d black, plate 1a lettered 'JI', SG2.
A very fine used example with four good to large margins, cancelled by red Maltese Cross.
Plate 1 of the penny black was put to press on 11 April 1840 and registered on 15 April 1840. As the plate had not been hardened in a rush to meet the target issue date it soon showed signs of wear.
Stanley Gibbons catalogue value: £450. 
Payment & Security
Your payment information is processed securely. We do not store credit card details nor have access to your credit card information.