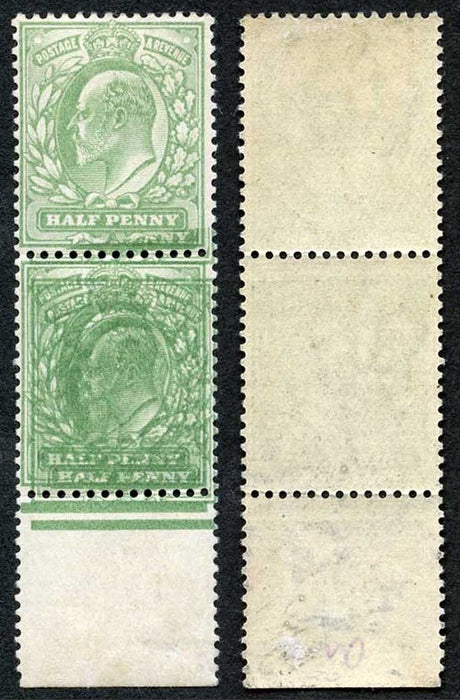 Great Britain 1902 King Edward VII SG218c
1902 King Edward VII SG218c 1/2d Yellow Green DOUBLE PRINT PAIR. Accompanied by a British Philatelic Association certificate of authenticity. SG218c King Edward VII 1/2d yellow-green variety double printed in a very fine vertical marginal pair, the lower stamp with complete double impression and the upper stamp with a small portion printed at foot. There are only three complete double impressions (one of which is in the Royal collection) and 10 partials with varying degrees of doubling. These are numbers 10 and 13 in the listings. It has not been on the market for over 20 years. It was in a 1988 Phillips sale where it sold for £17,840 (28 years ago!). Stanley Gibbons catalogue from £65,000. One of the Great 20th Century Rarities. 

Payment & Security
Your payment information is processed securely. We do not store credit card details nor have access to your credit card information.