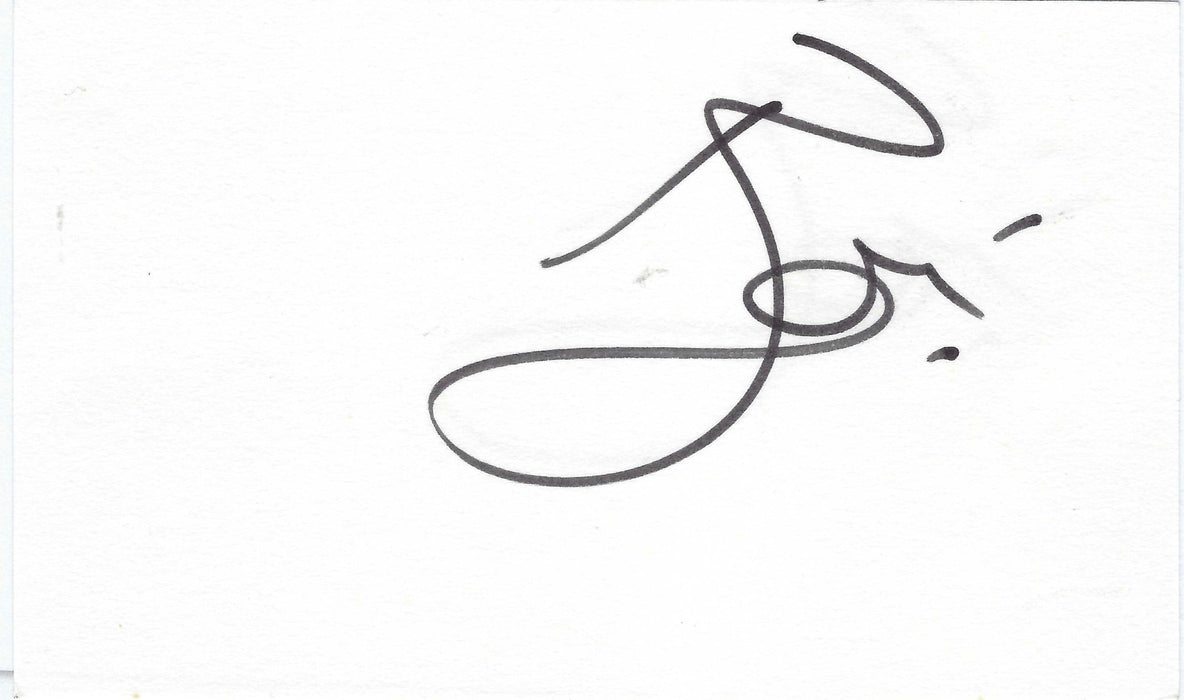 David Bowie (1947 - 2016) experienced with a cacophony of musical styles, from industrial to blues, from pop to jungle and everything in between.
He was one of the most enigmatic musicians of all time. His music is not the only sphere of experimentation for the artist ; he also adopted alter-egos and avant-garde fashion styles.
Not content with global musical success, Bowie starred in a number of movies such as The Man Who Fell to Earth, Labyrinth and The Prestige.
This autographed card by Bowie measures 3" x 5". Written in black ink, the signature and card are in fine condition.

Payment & Security
Your payment information is processed securely. We do not store credit card details nor have access to your credit card information.