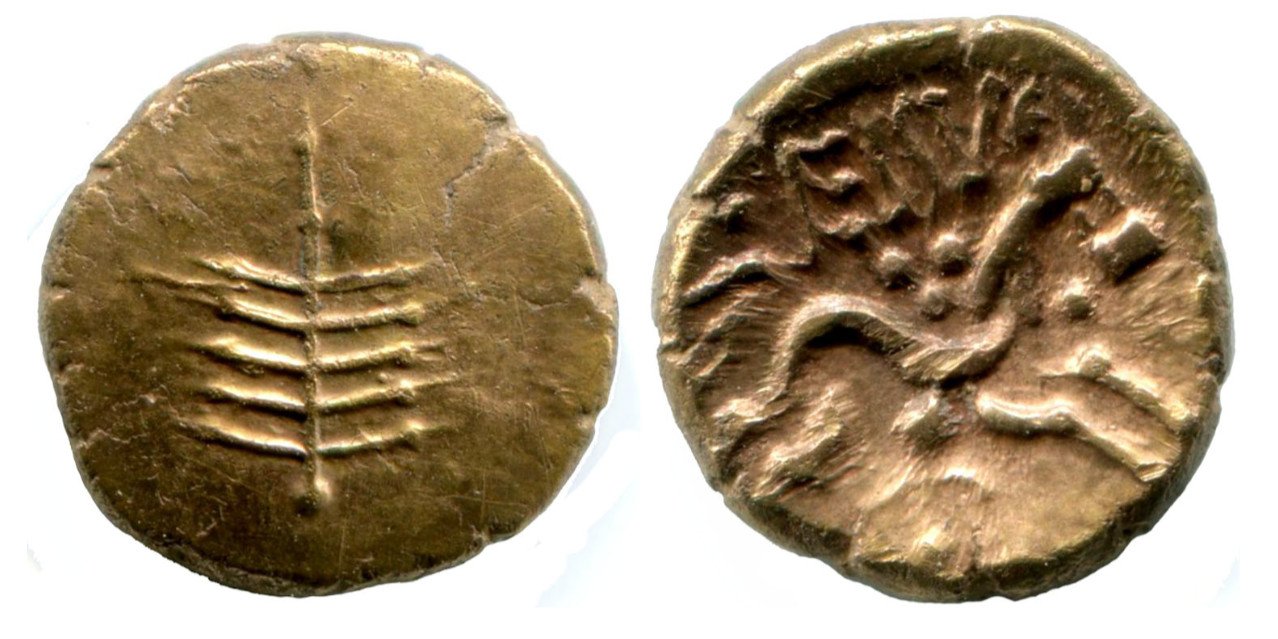 Celtic Britain DOBUNNI Eisu gold Stater
Celtic Britain DOBUNNI Eisu gold Stater 'Tree type c. AD20.
Obverse. Dobunnic tree emblem with pellet at base Rev. Horse proceeding right, wheel below and dispersed symbols over all, 'EISV' above.17mm, 5.7g. EF - Extremely Fine, well and centrally struck. Well struck piece with all legend and horse visible – and in very good condition!
The Dobunni Celts lived in the part of south western Britain that today broadly coincides with the counties of North Somerset, Bristol, and Gloucestershire - their territory contained two large towns (Corinium Dobunnorum now Cirencester, and Colonia Nerviana Glevum now Gloucester). Besides this there were numerous smaller towns, and many rich villas...
They were not a warlike people but farmers and were probably vassals of the tribe to their east, the Catevellauni.
Free global delivery. 28-day returns.
BUY NOW: Order online, by phone +44 (0)1534 639 998, or via email info@paulfrasercollectibles.com
Payment & Security
Your payment information is processed securely. We do not store credit card details nor have access to your credit card information.