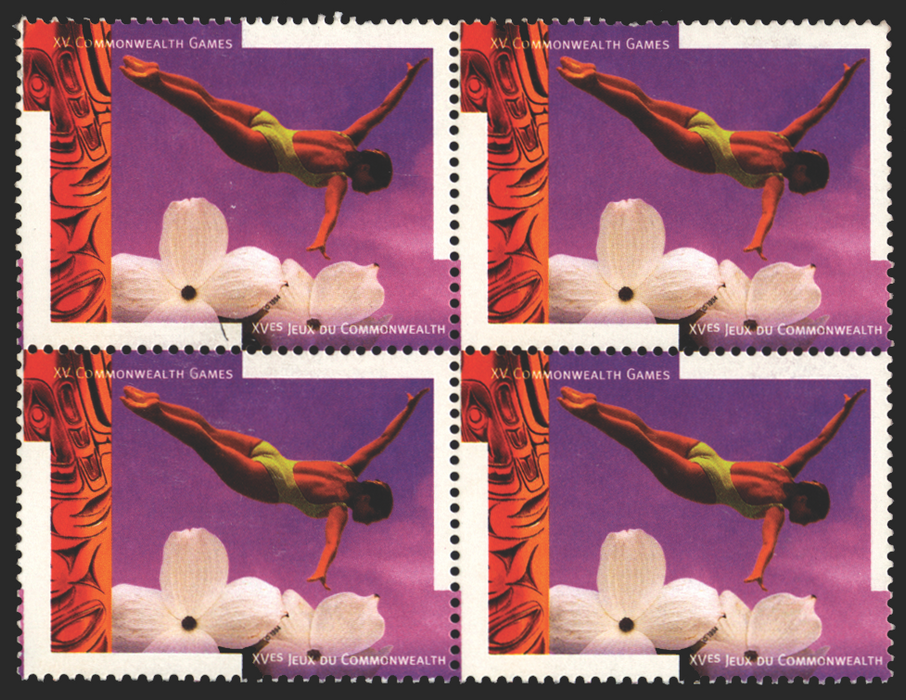 CANADA 1994 Commonwealth Games 50c 'Diving' error, SG1594a
Canada 1994 Commonwealth Games 50c 'Diving' with fluorescent frame, ERROR GOLD OMITTED (value and 'CANADA' missing), block of 4, SG1594a.
A very fine unmounted mint block with full original gum. Trivial perforation blemishes at top, mentioned for accuracy, but a spectacular and rare multiple.
Only 33 examples of the error originally existed.
Accompanied with a copy of the British Philatelic Association (BPA) certificate of authenticity (1996) for an original block of 10 (2x5) from which this is the top block. Also comes with a Vincent Graves Greene Philatelic Research Foundation, Canada certificate of authenticity (1996).
The Stanley Gibbons catalogue value is £2,800+. The Pierron Queen Elizabeth II stamp errors catalogue value is £4000+.
A magnificent error, one of the most important modern errors from Canada and a real trophy in this condition as a block of four.
Payment & Security
Your payment information is processed securely. We do not store credit card details nor have access to your credit card information.