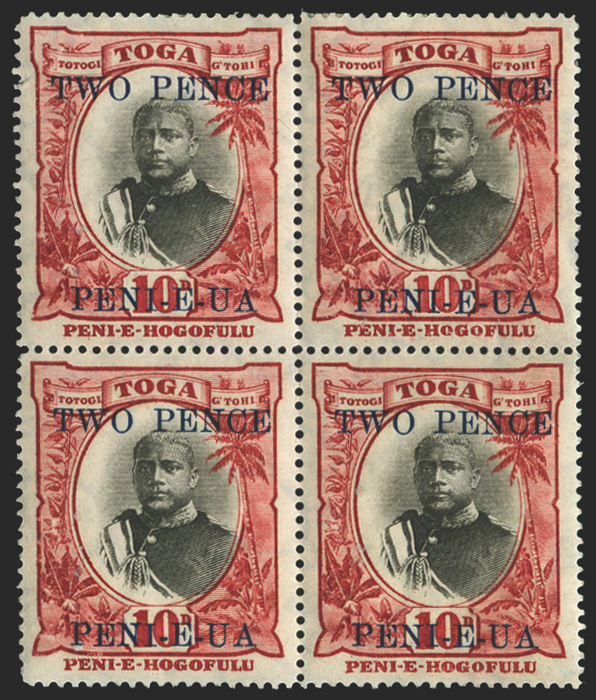 Tonga 1923-4 2d on 10d black and lake varieties, SG66/b/c
Tonga 1923-24 2d on 10d black and lake, type 27 surcharge in blue, watermark upright (inverted), block of 4, positions 6-7/16-17 on the sheet, showing the two pantograph varieties "Both O's small" (position 7) and "Small second O" (position 17) se-tenant, SG66/b/c.
A fine mint block with large part original gum. Characteristic minor blemishes (position 7 with small gum thin), but, overall, fine and fresh appearance.
An extremely scarce philatelic item as only 155 sheets were surcharged, and very rarely seen in this form.
The Stanley Gibbons catalogue value is £290+.
BUY NOW: Order online, by phone +44 (0)1534 639 998, or via email info@paulfrasercollectibles.com
Payment & Security
Your payment information is processed securely. We do not store credit card details nor have access to your credit card information.