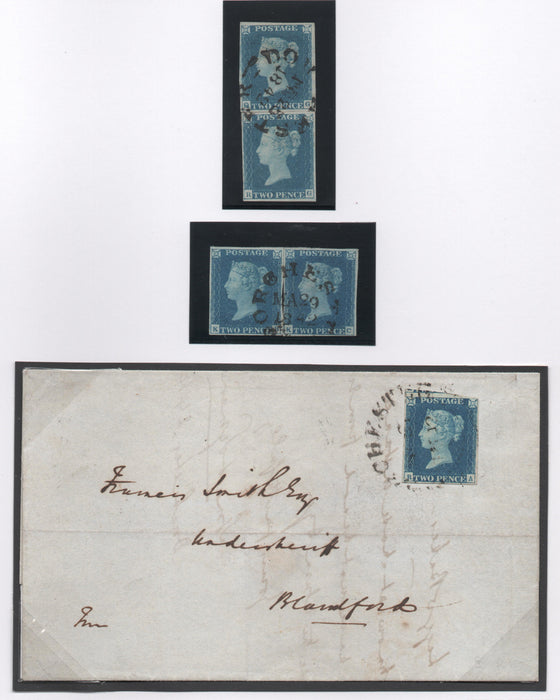 Great Britain 1840 2d. Blue from Plate 2, Used SG5
Great Britain 1840 2d. Blue Plate 2, SG5. The superb 'vertical' and 'horizontal' "pairs" together with the unique cover, all cancelled by the circular date stamp of "Dorchester". A totally unique page and fantastic showpiece of the two penny blue. Accompanied by a certificate of authenticity from the British Philatelic Association (BPA).
BUY NOW: Order online, by phone +44 (0)1534 639 998, or via email info@paulfrasercollectibles.com
Payment & Security
Your payment information is processed securely. We do not store credit card details nor have access to your credit card information.