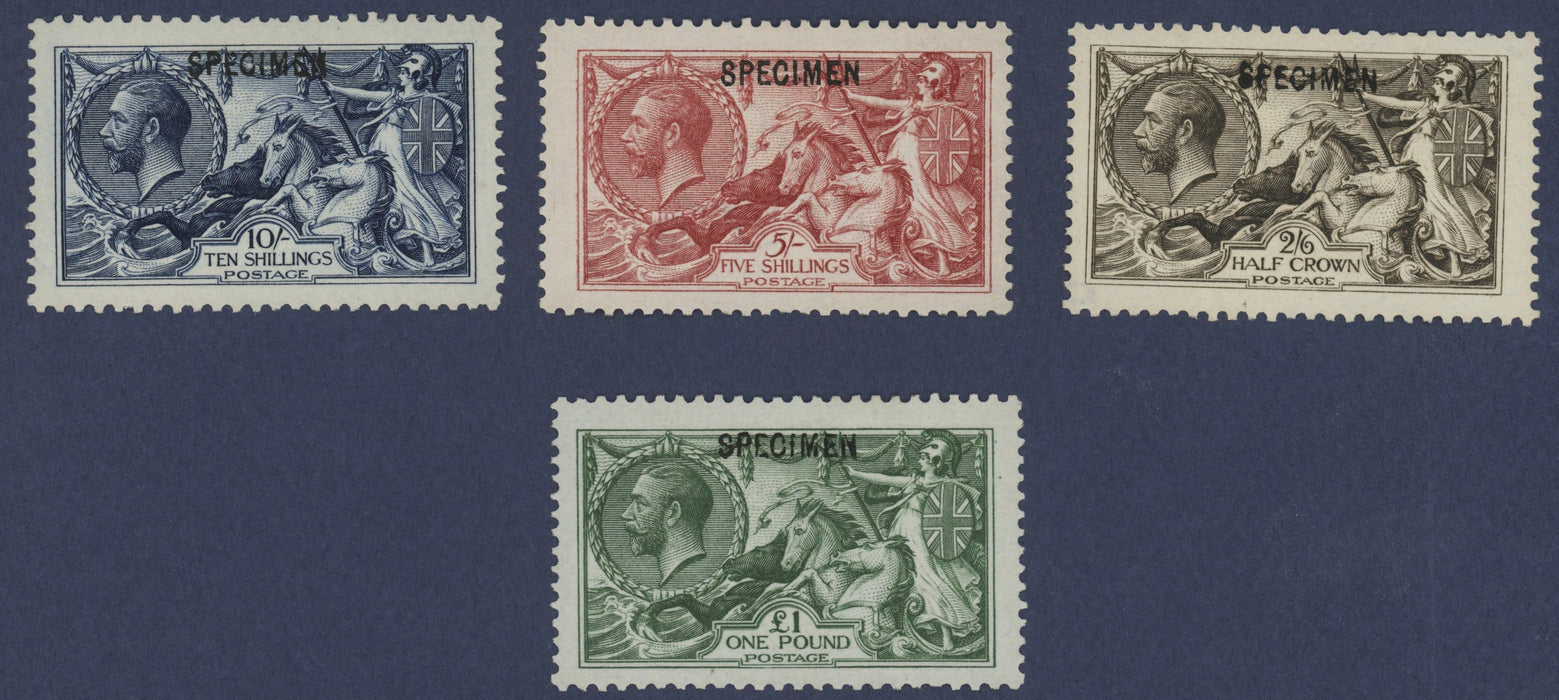 Great Britain 1913 2s6d-£1 "Seahorses", SG399/403
Great Britain 1913 2s6d very deep sepia-brown (Vandyke brown), 5s rose-carmine, 10s indigo-blue, £1 green "Seahorses", SG399/403.
A very fine unused set of four with original gum overprinted "SPECIMEN" type 26.
A very scarce set of Specimen examples of the glorious King George V Seahorses stamps.
GB Specialised Catalogue Nos: N63(1)s, N66(1), N69(1)t & N72(1)t.
Stanley Gibbons catalogue value: £6,300.
Payment & Security
Your payment information is processed securely. We do not store credit card details nor have access to your credit card information.