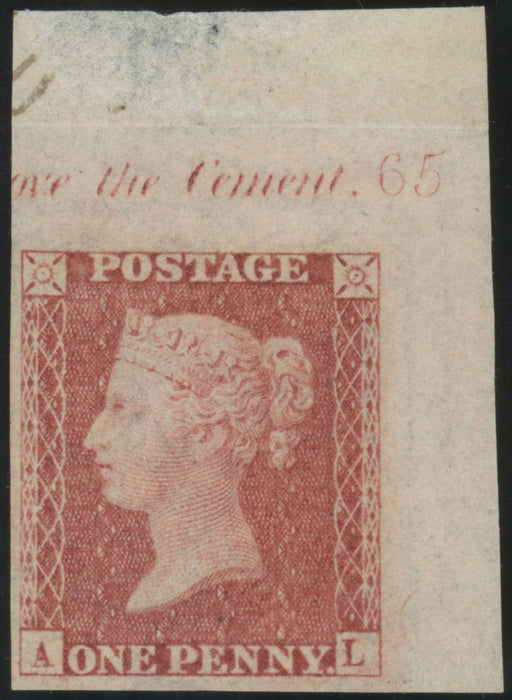 Great Britain 1857 1d rose red Plate 65 imprimatur, SG36var
Great Britain 1857 1d rose red Plate 65 (Die 2) imprimatur, SG36var.
A superb large four margin imperforate corner marginal imprimatur, from the very first approved printing sheet, lettered 'AL', showing part sheet inscription and plate number "65".
Plate 65 is the rarest of this issue as it was only used for one month from January 1861.
This imprimatur from the first printing sheet of plate 65 is unique and a most attractive philatelic treasure.
Provenance: Ex Colonel Bates (1934) collection.
Payment & Security
Your payment information is processed securely. We do not store credit card details nor have access to your credit card information.