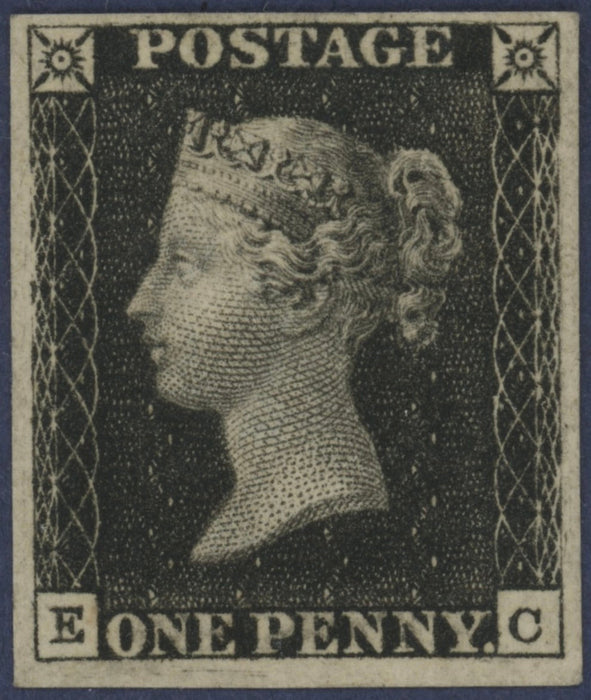 Great Britain 1840 1d black, Plate 5, SG2
Great Britain 1840 1d Penny Black, Plate 5, SG2.
A very fine and fresh unused, with original gum, four margin example lettered 'EC'.
Plate 5 was put to press on 28 May 1840, and registered twice, on 1 and 11 June. Its earliest known date of use is 17 June 1840. Noteworthy features of the plate are a double bulge in the base-line below the 'O' of 'ONE'. It is also known for weaknesses in the side-lines, particularly on the left, and on the east frame-line of the north-east corner star.
Accompanied by a 1980 Royal Philatelic Society (RPS) Certificate of Authenticity.
Mint penny blacks with four clear margins are very scarce in such fine mint condition. A lovely example of the world's first postage stamp and the most important stamp in the world you could possibly own.
Stanley Gibbons catalogue value: £12,500.
Payment & Security
Your payment information is processed securely. We do not store credit card details nor have access to your credit card information.