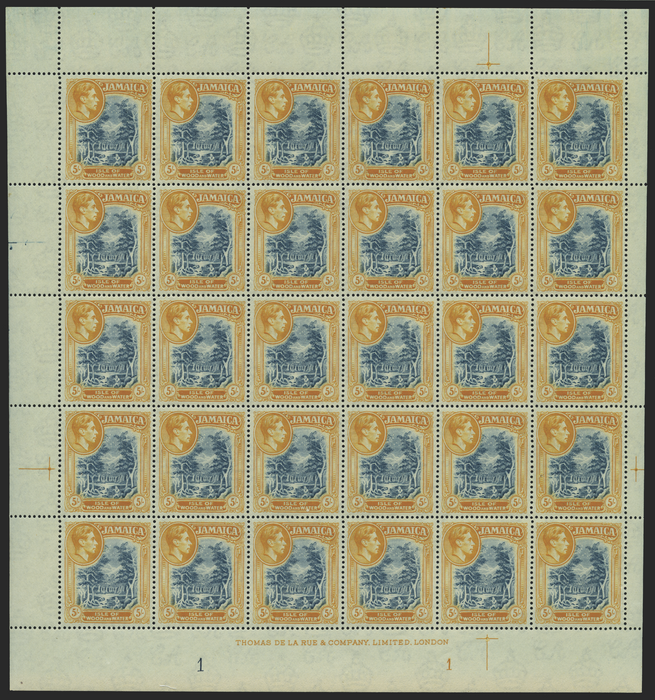 Jamaica 1938-50 5s slate-blue and yellow-orange, SG132b
Jamaica 1938-52 5s slate-blue and yellow-orange, perforations 13, complete sheet of 30 (6x5) with imprint and plate numbers "1 1", SG132b.
A fine unmounted mint complete sheet with full original gum. Fractionally toned and odd bends, which are to be expected, but still of very fine appearance.
An attractive piece and scarce in this format.
A very high quality stamp from the 1938 King George VI pictorial set titled 'Isle of Wood and Water' featuring typical Jamaican scenery. Jamaica was previously named by its first inhabitants as Xaymaca meaning 'land of wood and water' given because of its rich vegetation and majestic rivers and coastal waters.
The Stanley Gibbons catalogue value is £360+.
BUY NOW: Order online, by phone +44 (0)1534 639 998, or via email info@paulfrasercollectibles.com
Payment & Security
Your payment information is processed securely. We do not store credit card details nor have access to your credit card information.