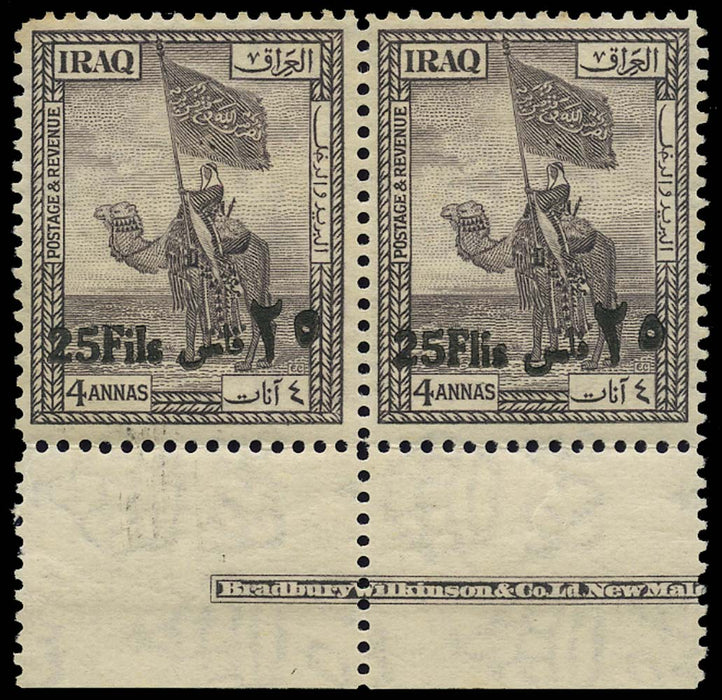 Iraq Brit OCC 1932 Mint, SG114c
Iraq British Occupation 1932 New Currency 25f on 4a violet, SG114c.
Horizontal pair from foot of sheet with large part Bradbury Wilkinson imprint, showing varieties 'Flis' for 'Fils' (R10/8) and 'Inverted Arabic 5' (R10/7) SE-TENANT. Mint example with original gum. Some minor toning on perforations which does not detract in any way from what is a splendid quality and very rare positional piece.
The Stanley Gibbons catalogue value is £2,750.
BUY NOW: Order online, by phone +44 (0)1534 639 998, or via email info@paulfrasercollectibles.com
Payment & Security
Your payment information is processed securely. We do not store credit card details nor have access to your credit card information.