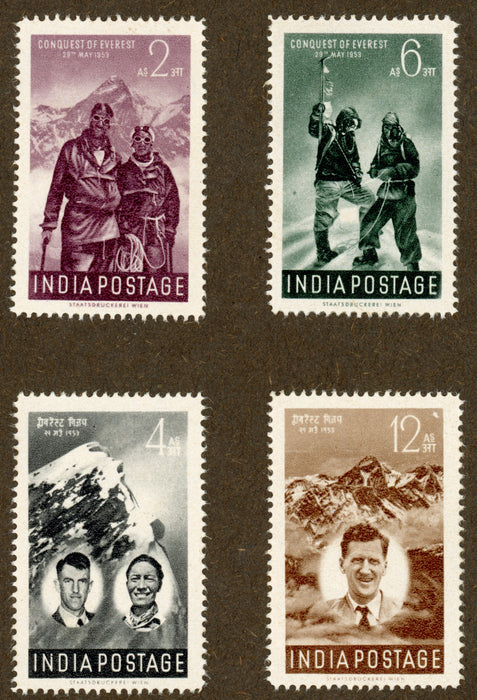 India 1953 Conquest of Everest 2a to 12a set of four
British India Post Office Mount Everest Expeditions
The 1953 Conquest of Everest 29th May 1953 2a to 12a set of four perforated essays printed in Vienna by Staatsdruckerei and affixed to dark brown card with the printer's imprint on the reverse.
Fine quality, attractive and believed to be unique.
Click here to discover more about these stamps.
BUY NOW: Order online, by phone +44 (0)1534 639 998, or via email info@paulfrasercollectibles.com
Payment & Security
Your payment information is processed securely. We do not store credit card details nor have access to your credit card information.