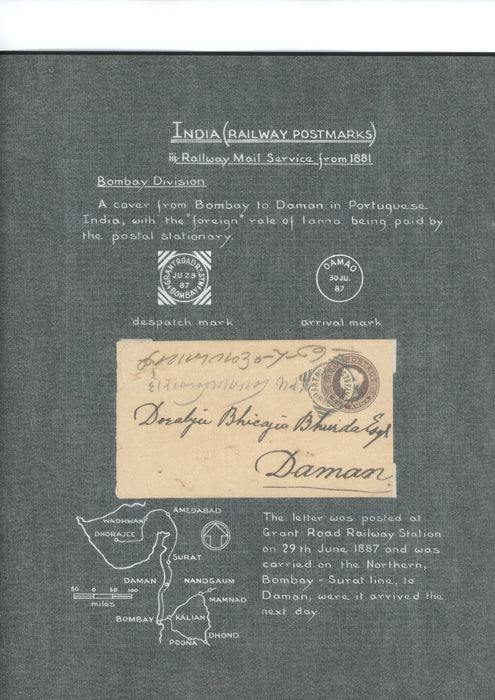 India 1887 1a brown postal stationery envelope (Railway Postmarks)
India 1887 Queen Victoria 1a brown (Railway Postmarks) postal stationery envelope.
A cover from Bombay tied by Grant Road Railway Station cancel for 'JU 29', addressed to Daman, Portuguese India, with the 1a paying the 'foreign rate'. The cover was carried on the Northern Bombay to Surat line, backstamped by Daman receiving mark for '30 JU'.
The cover is in particularly fine condition for this period and is professionally mounted on an album leaf with illustrated diagrams of the postmarks and map of the route of  the cover.
A most attractive and very scarce piece of Indian postal history on the Railway Mail Service from 1881.
Payment & Security
Your payment information is processed securely. We do not store credit card details nor have access to your credit card information.