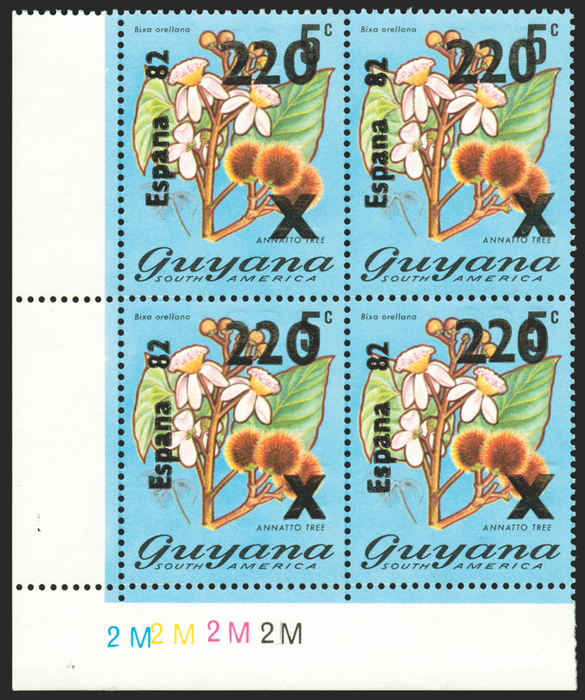 GUYANA 1982 World Cup 220c on5c Annatto tree error, SG844b
Guyana 1982 World Cup (Espana 82) 220c on 5c Annatto tree, surcharge type 208, SURCHARGE DOUBLE, ONE ALBINO (more visible from the gummed side), lower left corner block of 4 with '2M' (x4) plate numbers, SG844b.
A very fine unmounted mint positional block with full original gum.
A very scarce stamp error in this positional form.
BUY NOW: Order online, by phone +44 (0)1534 639 998, or via email info@paulfrasercollectibles.com
Payment & Security
Your payment information is processed securely. We do not store credit card details nor have access to your credit card information.