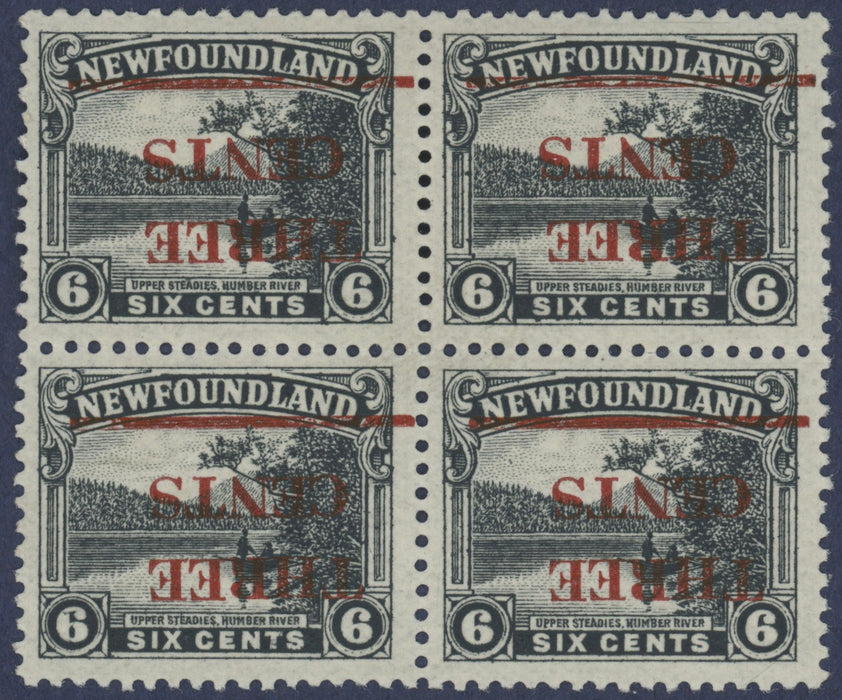 Newfoundland 1929 3c on 6c slate error, SG188a
Newfoundland 1929 (23 Aug) 3c on 6c slate, type 101 surcharge in red, ERROR SURCHARGE INVERTED, in a very rare block of 4, SG188a.
A brilliant quality mint block with original gum (lower pair are unmounted mint).
A very rare inverted surcharge error as only 75 examples originally existed and very few exist which have never been hinged.
The stamp was printed by De La Rue featuring the Upper Steadies, Humber River.
Accompanied with a British Philatelic Association (BPA) certificate of authenticity (2007).
Stanley Gibbons catalogue value: £3,800+. Canada Unitrade catalogue value: C$9,600+.
Payment & Security
Your payment information is processed securely. We do not store credit card details nor have access to your credit card information.