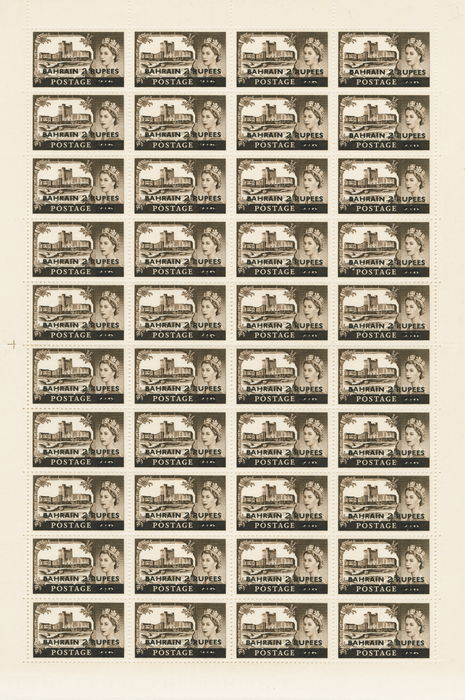 BAHRAIN 1955-60 2r on 2s6d black-brown, SG94b
Bahrain 1955-60 2r on 2s6d black-brown, De La Rue printing, type III surcharge, complete folded sheet of 40 (4x10), left pane with guide mark in left margin, SG94b.
A very fine unmounted mint complete sheet with full original gum.
Impressive British stamp overprinted "BAHRAIN" and rare in this intact form.
The Stanley Gibbons catalogue value is £1,040+.
BUY NOW: Order online, by phone +44 (0)1534 639 998, or via email info@paulfrasercollectibles.com
Payment & Security
Your payment information is processed securely. We do not store credit card details nor have access to your credit card information.