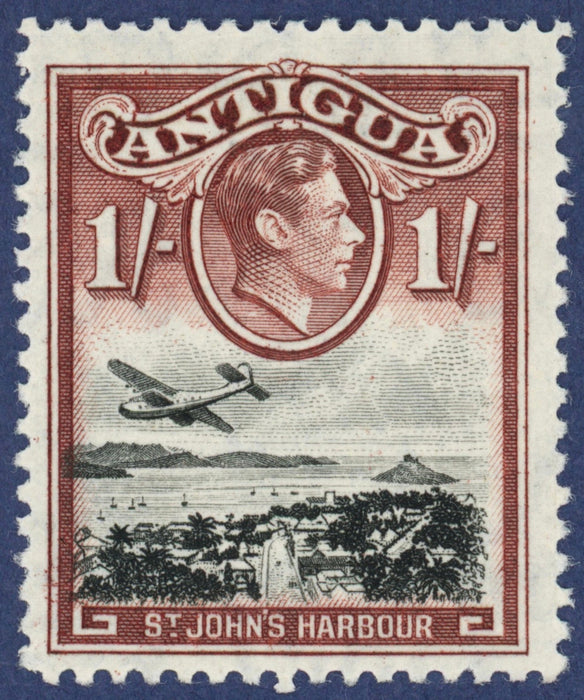 Antigua 1938-51 1s black and red-brown error, SG105ab
Antigua 1938-51 1s black and red-brown, FRAME PRINTED DOUBLE, ONE ALBINO, SG105ab.
A brilliant mint example with original gum. The albino impression is 2mm above and 4mm to the left of the printed frame, and readily visible in the top margin.
A major King George VI rarity, of which only a few examples are recorded.
A wonderful design on this King George VI stamp with the image of a plane over St John's Harbour.
Stanley Gibbons catalogue value: £6,000.
BUY NOW: Order online, by phone +44 (0)1534 639 998, or via email info@paulfrasercollectibles.com
Payment & Security
Your payment information is processed securely. We do not store credit card details nor have access to your credit card information.