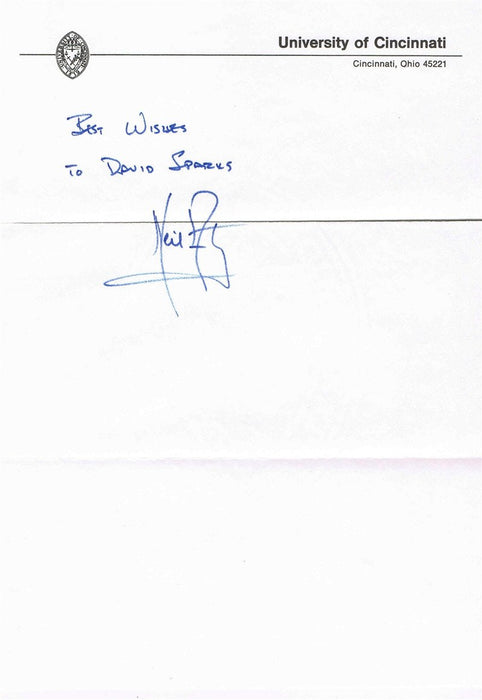 Neil Armstrong signed letter
Neil Armstrong autographed letter
For sale: £3,500
Neil Armstrong (1930-2012 ) became the first man to walk on the moon during the Apollo 11 mission in 1969. A aerospace engineer, test pilot and university professor, he was dedicated to space exploration throughout his life.
Autographed letter from Neil Armstrong sent to a child by air mail. Complete with Air Mail envelope, on embossed University of Cincinnati paper.
Reads: 'Best wishes to David Sparks, Neil Armstrong' in blue ink.
The envelope is date stamped Feb 28 '75. In fine condition.
Payment & Security
Your payment information is processed securely. We do not store credit card details nor have access to your credit card information.