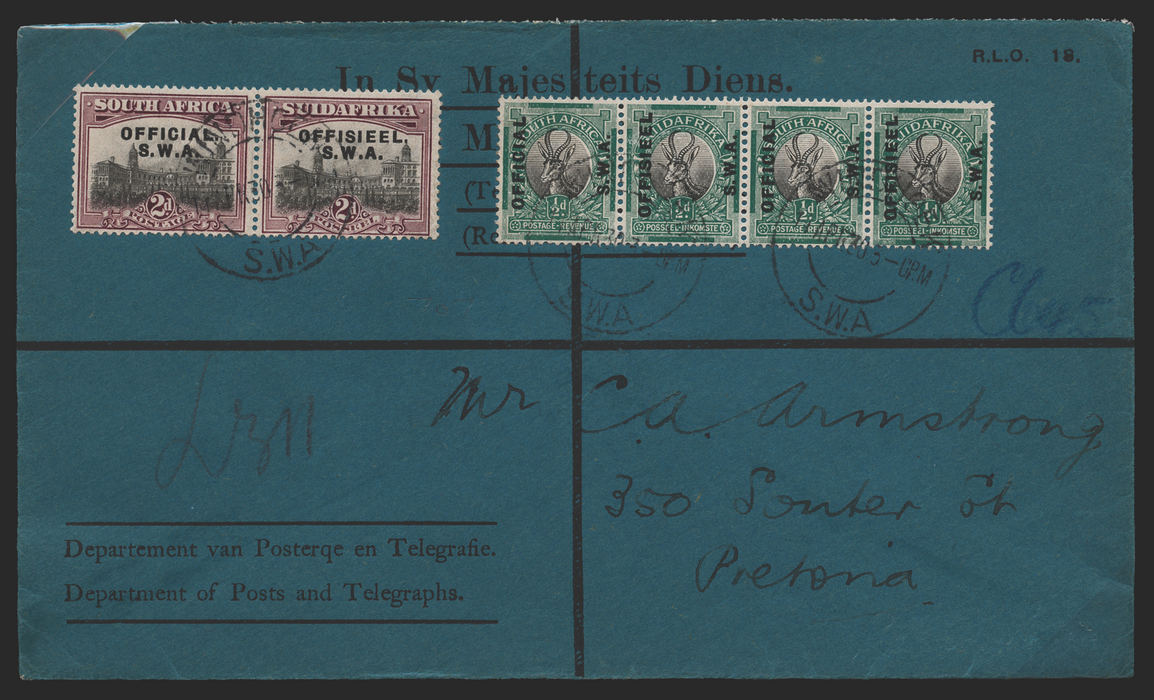 South West Africa 1930 registered OHMS cover, SGO9, 11
South West Africa 1930 (11 APR) black/blue printed bilingual linen-lined "Returned Postal Packet" registered O.H.M.S. cover from Windhoek to Pretoria, franked by 1929 (Aug) Official ½d black and green (SGO9) horizontal strip of 4 and 2d grey and purple (SGO11) horizontal pair, tied by three fine strikes of "WINDHOEK/S.W.A" circular date stamps with m/s "L311" registration number at left.
Windhoek despatch backstamp.
A very fine and most attractive cover and an extremely scarce franking.
BUY NOW: Order online, by phone +44 (0)117 933 9500, or via email info@paulfrasercollectibles.com
Payment & Security
Your payment information is processed securely. We do not store credit card details nor have access to your credit card information.