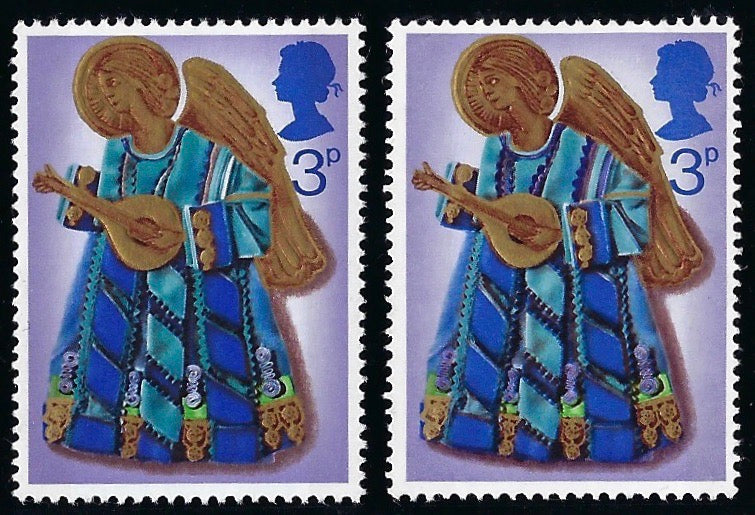 Great Britain 1972 3p Christmas error, SG914e
Great Britain 1972 3p Christmas Angels error, SG914e.
A superb unmounted mint with full original gum example with gold (detailing to face and wings) omitted.
Offered with normal stamp for comparison and presentation.
A rare Queen Elizabeth II stamp error of missing colour. Pierron records only c.30 mint examples.
Gold was printed using two cylinders (1E and 1F); only gold from cylinder 1F is known missing. It's a difficult error to spot, but can be confirmed under magnification by comparing the braiding on the sleeves and at the bottom of the garment with that on the normal stamp - the gold printing is noticeably thinner on the error.
Due to the subtlety of the error, it is likely many copies from the original find have been lost or destroyed.
Accompanied with a 2014 British Philatelic Association (BPA) Certificate of Authenticity.
BUY NOW: Order online, by phone +44 (0)1534 639 998, or via email info@paulfrasercollectibles.com
Payment & Security
Your payment information is processed securely. We do not store credit card details nor have access to your credit card information.