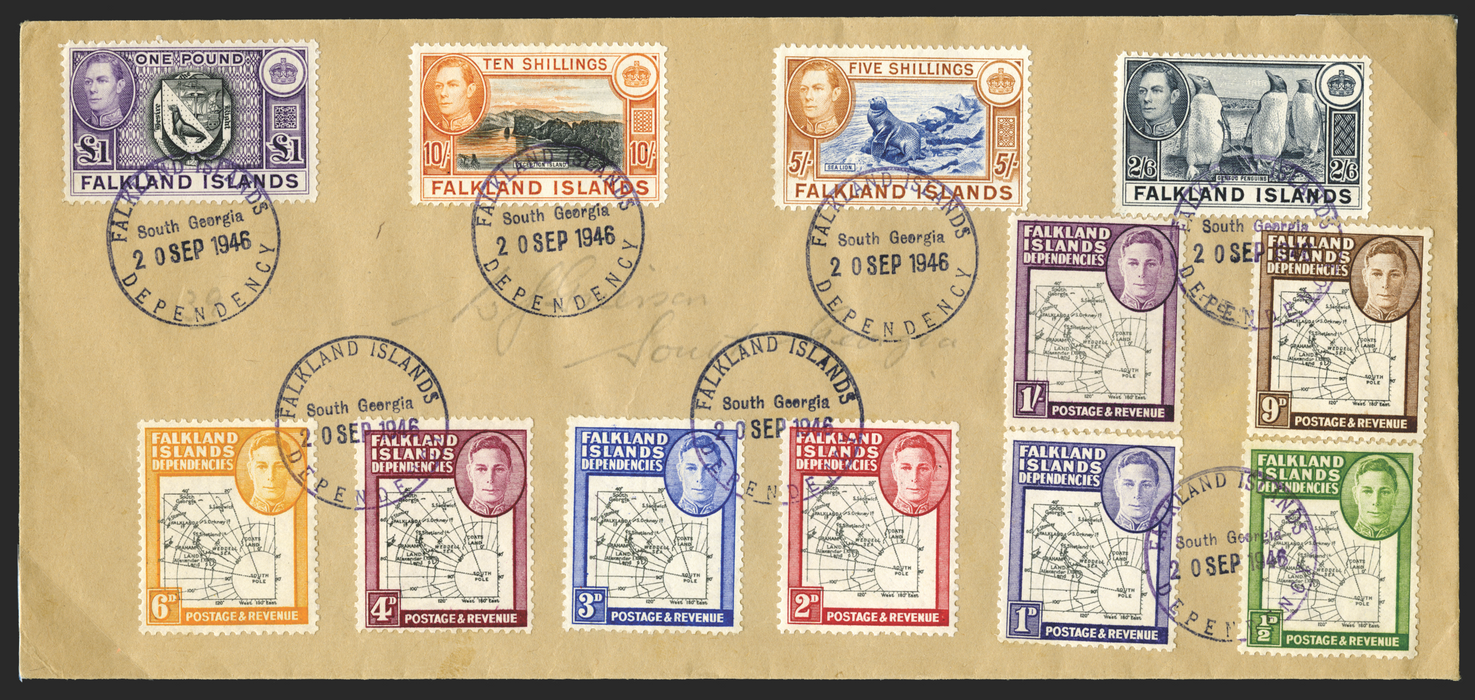 Falkland Islands Dependencies 1946 South Georgia cover, SGG1/8, SGZ85/8
Falkland Islands Dependencies 1946 (20 SEP) locally addressed cover, bearing 1946 "Thick Map" set of 8 and Falkland Islands 1938-50 2s6d to £1 (1938 second printings), all tied by seven strikes of South Georgia type SG6 circular date stamps in violet, SGG1/8, SGZ85/8.
A very fine and attractive cover and most unusual with the "combination" franking.
On the introduction of special stamps for South Georgia up to the 1 shilling value, higher values continued to be provided by the 1938-50 Falkland Islands set.
Stanley Gibbons catalogue value for the stamps in used condition off cover is £607.
BUY NOW: Order online, by phone +44 (0)1534 639 998, or via email info@paulfrasercollectibles.com
Payment & Security
Your payment information is processed securely. We do not store credit card details nor have access to your credit card information.