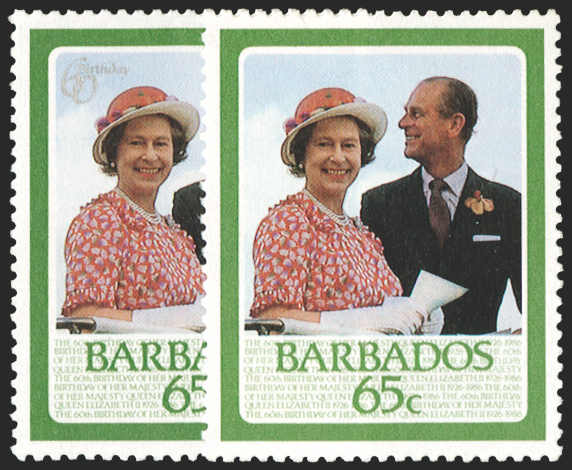 BARBADOS 1986 Queen's 60th birthday 65c error, SG812a
Barbados 1986 Queen's 60th birthday 65c, error silver (logo) omitted, SG812a.
A Post Office fresh unmounted mint example with full original gum. Presented with the normal stamp for comparison.
A rare QEII error of missing colour resulting in the loss of the logo which commemorated the 60th birthday and therefore significant!
Payment & Security
Your payment information is processed securely. We do not store credit card details nor have access to your credit card information.