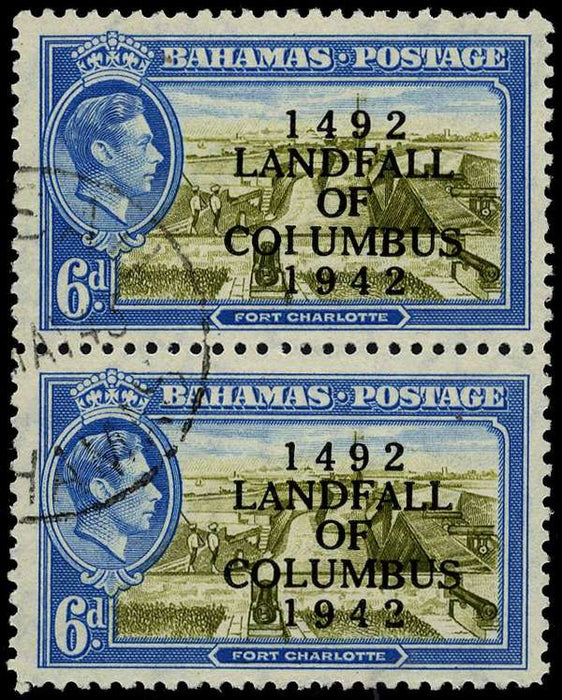 Bahamas 1942 6d olive-green and light blue, SG169a
Bahamas 1942 'Landfall of Columbus' 6d olive-green and light blue, SG169a. Commemorative stamp issue on the 450th anniversary of the landing of Columbus.
Used pair with top stamp showing 'COIUMBUS' (R.5/2) variety, cancelled by fine strike from ''NASSAU BAHAMAS'' circular date stamp dated MAY 43.
Other than a few short perforations, mentioned for accuracy, a fine quality example particularly pleasing with such fresh colour.
Used examples are rarer than mint examples for this difficult to find variety and scarcer as part of a pair.
The SG catalogue price is £1,500.
BUY NOW: Order online, by phone +44 (0)1534 639 998, or via email info@paulfrasercollectibles.com
Payment & Security
Your payment information is processed securely. We do not store credit card details nor have access to your credit card information.