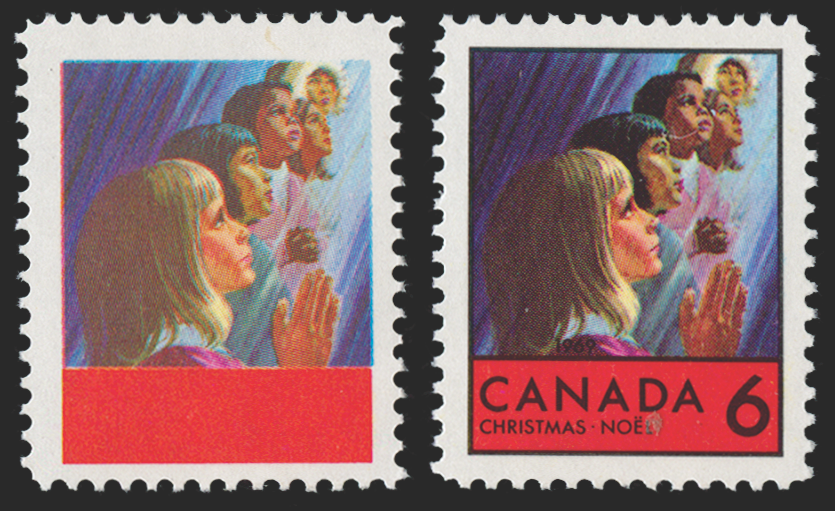 CANADA 1969 Christmas 6c error (UNUSED), SG645a
Canada 1969 Christmas 6c, 'Children of the World in Prayer', error Black (inscription, value and frame) omitted, SG645a.
Very fine unmounted mint with full original gum presented with the normal stamp for comparison.
Very scarce, only 400 existed (of which 204 are in the Library and Archives, Canada). The first time we have enjoyed the privilege of handling this famous and dramatic stamp error from Canada.
BUY NOW: Order online, by phone +44 (0)1534 639 998, or via email info@paulfrasercollectibles.com
Payment & Security
Your payment information is processed securely. We do not store credit card details nor have access to your credit card information.