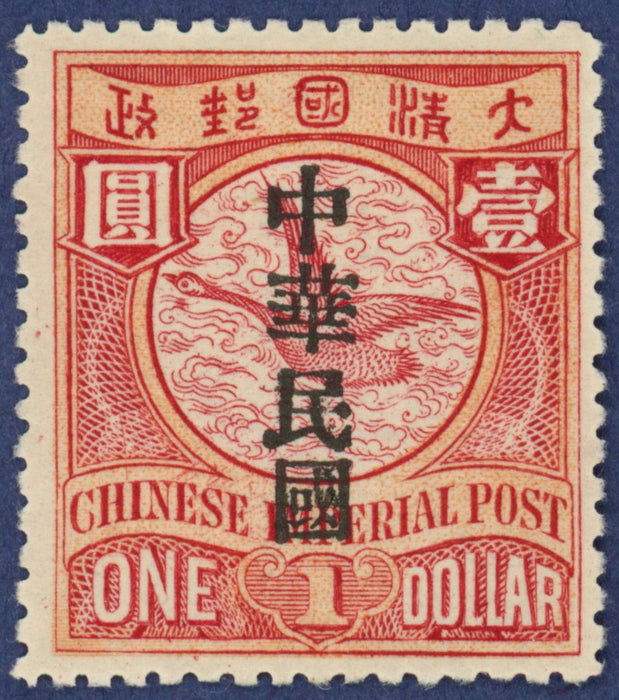 China 1912 $1 red and flesh Shanghai Statistical Dept, SG204
China 1912 $1 red and flesh 'Bean Goose', overprinted at the Shanghai Statistical Dept of Customs with 'Republic of China', SG204.
A fine and very fresh mint example with part original gum.
On 10 October 1911 a revolution began in Wuchang. Whilst awaiting the course of events, post offices in some cities overprinted imperial stamps with 'Provisional Neutrality'.
On 15 February 1912, Yuan Shih-kai was elected provisional president of the Chinese Republic. On 11 December 1915 he was elected Emperor, but in face of revolts he revoked the monarchy on 22 March 1916.
Stanley Gibbons catalogue value: £750.
BUY NOW: Order online, by phone +44 (0)1534 639 998, or via email info@paulfrasercollectibles.com
Payment & Security
Your payment information is processed securely. We do not store credit card details nor have access to your credit card information.